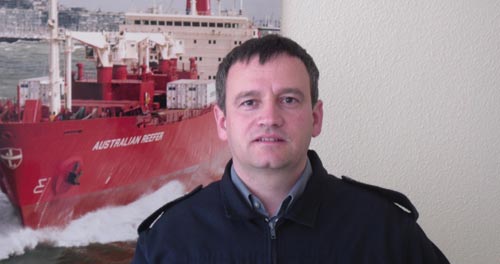 A ship safety inspector gives us the lowdown…
"Being a ship safety inspector is a fascinating job because vessels themselves are of such great interest, so different from tankers to container ships to passenger vessels, not forgetting fishing vessels, dredgers*, cable ships… This gives rise to so many different technologies and vocations for onboard personnel and inspectors.

Inspectors control the vessel itself (SOLAS, MARPOL conventions, etc.) but their inspection can also cover operational procedures and labour regulations. It is important to quickly get a feel for the "atmosphere" onboard and establish relations with all nationalities of seamen, taking into account their culture.

It is therefore a field job with both technical and legal aspects, which requires human qualities to impose safety standards in shipping activities which are subject to strong economic constraints."

Benoît Rouyer, Vessel Safety Centre for Seine- Maritime West, Interregional Directorate of the Eastern Channel – North Sea, France.