Spill response is based on an initial incident assessment which is supplemented, throughout operations, by regular situation updates. The results of this assessment determine the actions to be taken. However the options remain limited, and response often comes down to simply monitoring the pollution. Spill response operations at sea are complex and limited, but response capacities are developing, in particular through cooperation between countries.
Methodology in the event of a spill at sea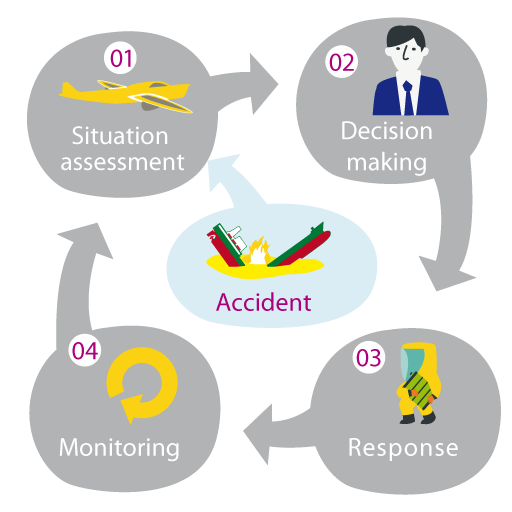 Did you know?
When a major spill occurs, the general public is kept informed mainly via the media (television, press, internet, social networks). Communication is an integral part of crisis management. Those in charge of communication work hand in hand
with the response coordinator.