It is rare for waste to be collected following response to a chemical spill. Most of the time, the pollutant spreads rapidly in the marine environment and/or in the atmosphere, making it impossible for response personnel to contain it.
Management by the owner
When the owner of the product has been identified, he is requested to manage the collected waste.

Industrial use
If the cargo recovered during response is unspoiled, it can be transported to the industries concerned for normal use, after having undergone the relevant legal procedures.

Waste upgrading
The possibilities of upgrading waste will depend on three factors: the type of waste, the degree of pollution and the existence of suitable upgrading solutions. Several options exist, such as: distillation and refining• for solvents•, energy production for certain flammable wastes and recovery for metals.
Biological treatment
It is possible to use micro-organisms that are able to break down certain chemical products such as chlorinated compounds (e.g. tetrachloroethylene) or nitro compounds (e.g. trinitrotoluene•, also known as TNT), alcohols or organic acids•.
Thermal treatment
Collected waste can be sent to special industrial waste incineration plants. In addition to energy recovery•, this option has two other advantages: it decreases the volume of waste and reduces the hazardous nature of the substances involved.
The atmospheric and aqueous discharges generated by this activity undergo different treatments and are strictly controlled before being released into the environment. Meanwhile, incineration residues, such as mud• and clinker•, are sent to specialized landfill sites.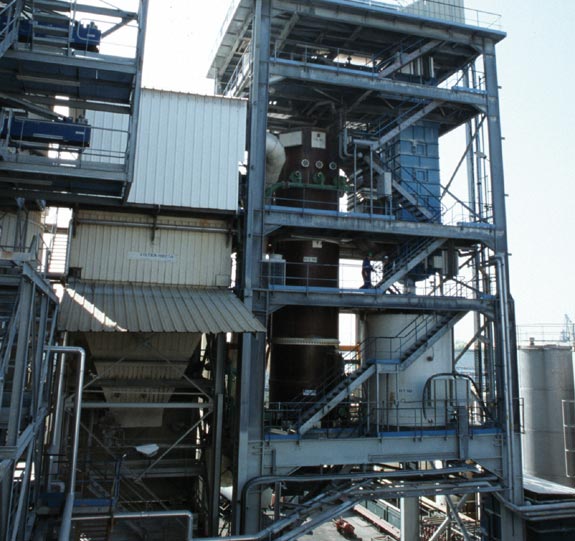 Special industrial waste treatment plant in Bassens, Gironde (France)